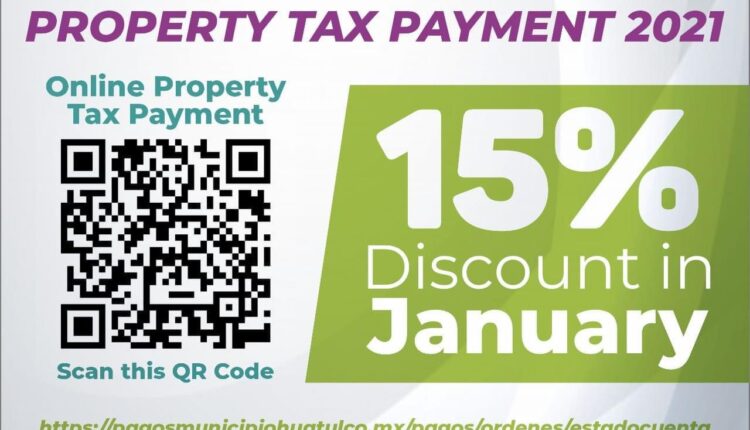 ONLINE PROPERTY TAX PAYMENT 2021 (PREDIAL)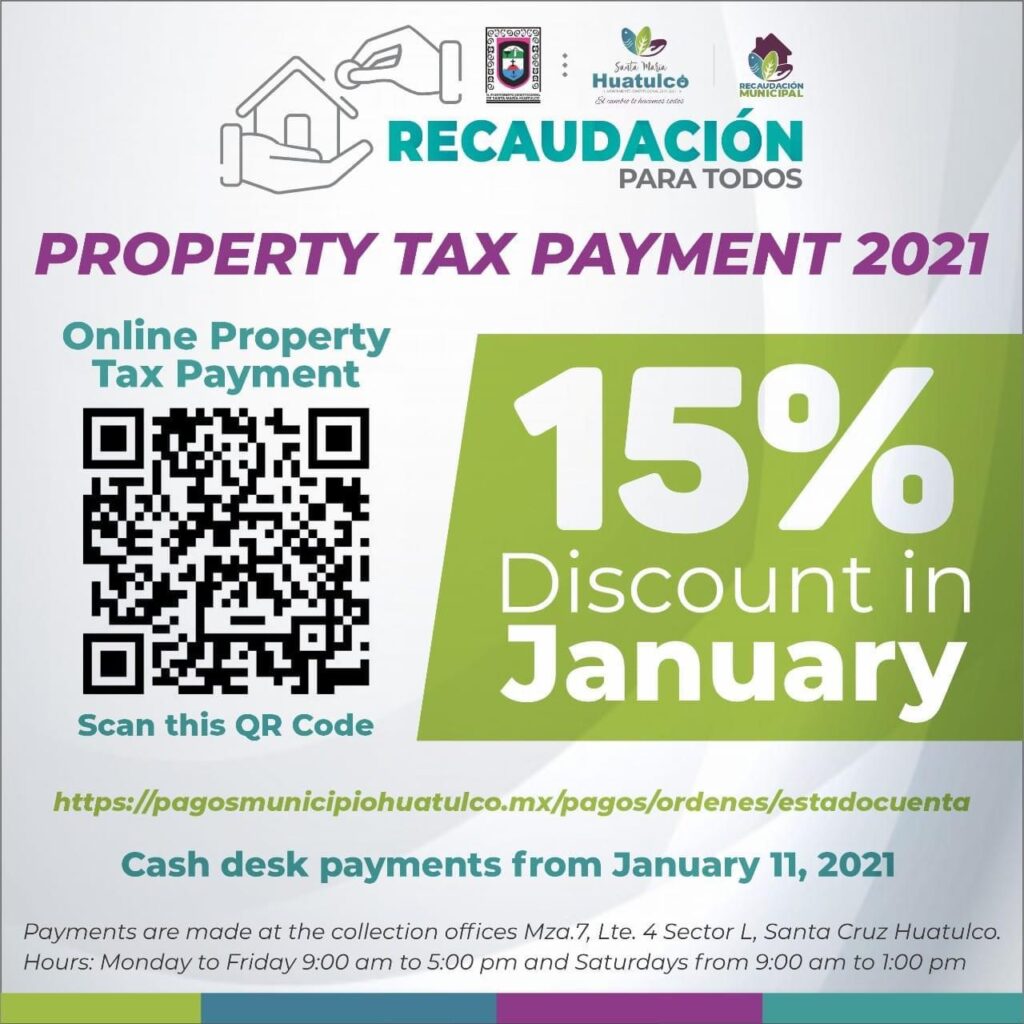 As of January 1, 2021, the District of Santa María Huatulco offers it's taxpayers the online WEB payment service of Property Tax 2021.
Santa María Huatulco is the first distrit in Oaxaca to offer this service to its taxpayers, in order to keep them up to date with their payments with ease.
There will no longer be the need to physically go to the offices for payment, avoiding long lines and waiting.
Taxpayers can pay directly in two ways:
From your cell phone, charged to any bank card.
As well as paying in cash through the capture line at any BBVA Bancomer branch or at its 24-hour office.
It is noteworthy that according to the Budget Transparency Portal of the Federal SHCP, Huatulco has occupied the 1st place in the state of Oaxaca for 4 years straight for efficient collection of property taxes.
Likewise, it has remained at the national level in the 23rd to 36th place with respect to the more than 2,500 municipalities, Huatulco being one of the Districts with the highest collection efficiency.
It is reported that in the near future, Huatulco will offer multiple digital government services, such as commercial endorsement procedures, domain transfer, cadastral procedures and other services.
https://pagosmunicipiohuatulco.mx/pagos/ordenes/estadocuenta