Empresas y servidores turísticos de Huatulco obtienen el Registro Nacional de Turismo
El jueves 27 de abril, se realizo la entrega del Registro Nacional de Turismo a empresas y servidores turísticos. Durante el evento realizado en el Hotel Secrets Huatulco se entregaron 25 constancias que acreditan su registro, un certificado importante que avala la calidad de servicios que ofrecen cada uno de los involucrados y darle seguridad a nuestros visitantes… Así que no nos resta mas que felicitar a:
SECRETS HUATULCO RESORT AND SPA
DREAMS HUATULCO RESORT AND SPA
LAS BRISAS HUATULCO
HOTEL BETSUA VISTA HERMOSA
HUATULCO FOREVER
POSADA DEL VALLE HUATULCO
EMBARCACIÓN BIG PARTY
EMBARCACIÓN CAPRICHO
CASA MAUNA
GRAN RETTO
ROBERTO FRANCISCO VALLE GONZÁLEZ /GUIA DE TURISTAS
EMBARCACIÓN SARDINA
OPERADORA DE TRANSPORTES EJECUTIVOS DEL PACIFICO
CESAR JACOBO MARTÍNEZ LAVARIEGA/ GUIA DE TURISTAS
EMBARCACIÓN VIRGINIA
OMAR AGUSTÍN HERNÁNDEZ RETANA/ AGENCIA DE VIAJES
HOTEL BOUTIQUE A'MORE
HUATULCO MÍO
AVENTURA HUATULCO
EMBARCACIÓN CRUZ DEL MONTE
EDGAR ENRIQUE ROSARIO RODRIGUEZ
ANGEL CRUZ CRÚZ
EUSTAQUIO GONZALEZ CASTILLO
SICARÚ TOURS AND TRAVEL
TRANSPORTADORA NÁUTICA – PEREGRINO.
¡Muchas felicidades!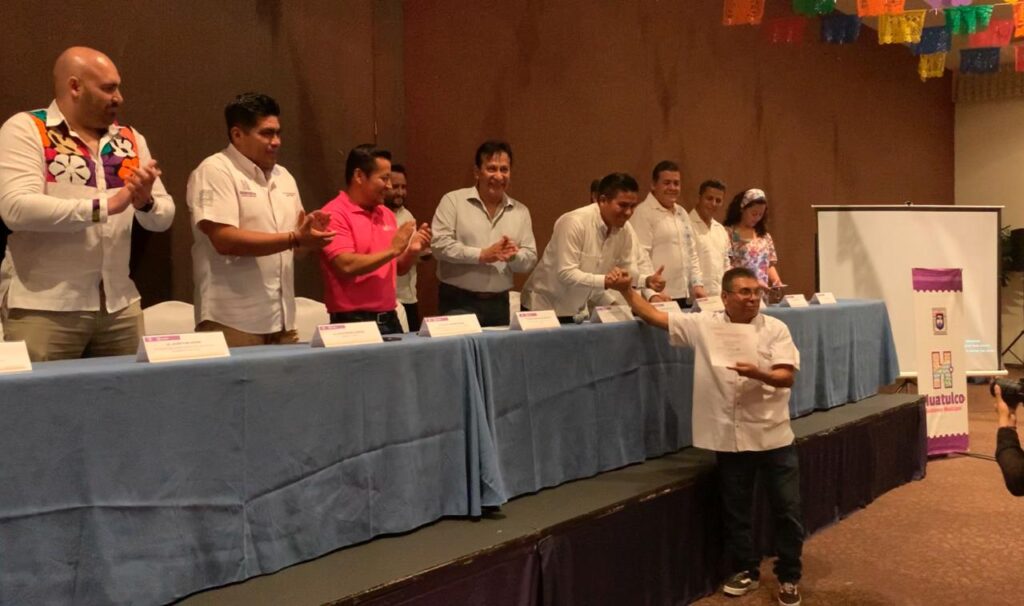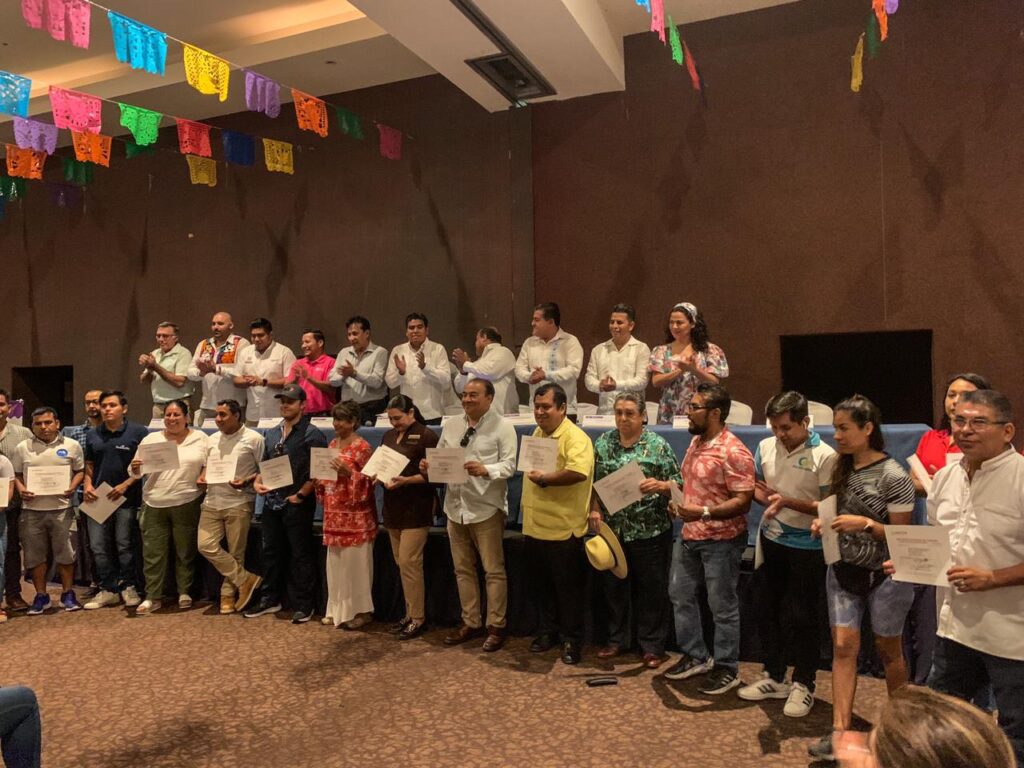 Presentes en el evento: Pepé Hernández -Presidente Municipal de Santa María Huatulco, Julien J. Filhol -Presidente de la Asociación de Hoteles y Moteles de Huatulco, Gustavo Ficachi -Gerente Hotel Binniguenda, Carlos Labariega, Alfonso Manzano -Director de Turismo Nacional e Internacional de Bahías de Huatulco, Eliezer Gris – Presidente AMAV Costa Oaqueña