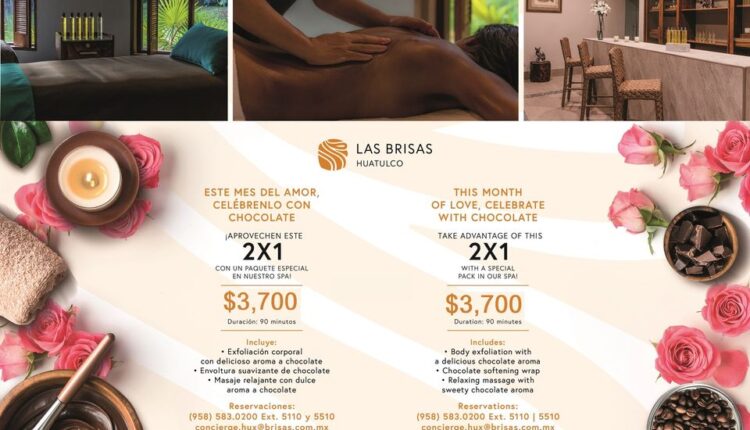 Promoción 2×1 en Spa Las Brisas Huatulco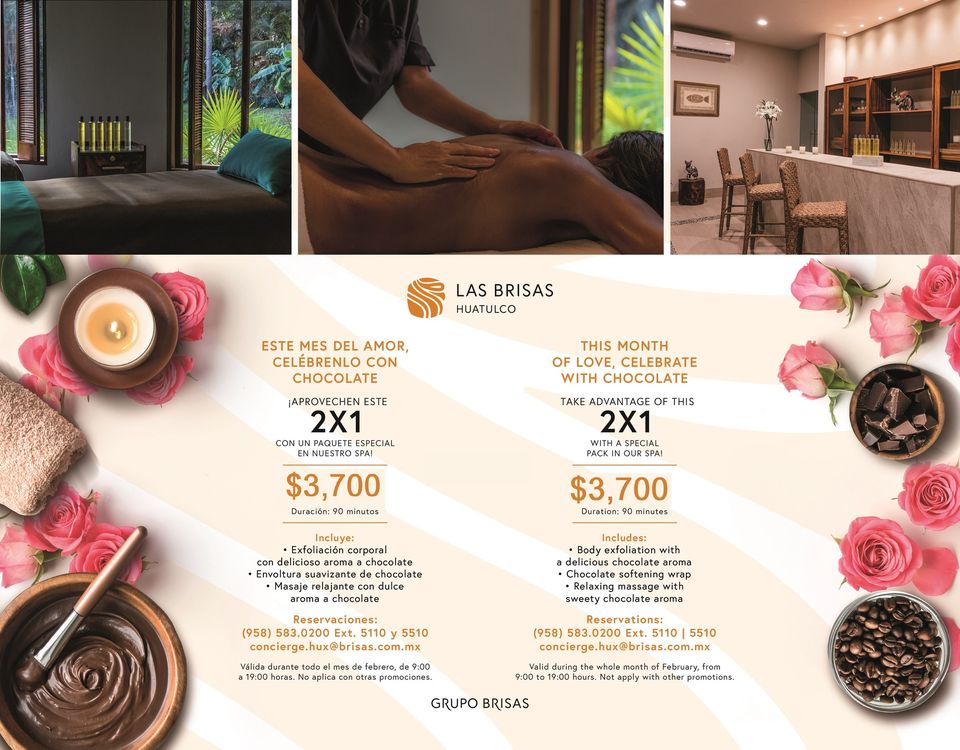 #Promocion Spa Las Brisas Huatulco

Este mes del amor, celébralo con chocolate ¡Aproveche este 2×1 con un paquete especial!

3,700 duración 90 minutos
Incluye:
• Exfoliación corporal con delicioso aroma a chocolate
• Envoltura suavizante de chocolate
• Masaje relajante con dulce aroma a chocolate
Reservaciones:
(958) 5830200 Ext. 5110 y 5510
concierge.hux@brisas.com.mx
Válida durante todo el mes de febrero, de 9:00 a 19:00 horas. No aplica con otras promociones.
THIS MONTH OF LOVE, CELEBRATE WITH CHOCOLATE
TAKE ADVANTAGE OF THIS 2X1 WITH A SPECIAL PACK IN OUR SPA!
Includes:
• Body exfoliation with a delicious chocolate aroma
• Chocolate softening wrap
• Relaxing massage with sweety chocolate aroma
Reservations:
(958) 5830200 Ext. 5110 | 5510
concierge.hux@brisas.com.mx
Valid during the whole month of February, from
9:00 to 19:00 hours. Not apply with other promotions
#Spa#SpaHuatulco#Exfoliation#Massage#Masajes#Promociones#Huatulco#LasBrisas#LasBrisasHuatulco