Kayak Regatta Huatulco 2020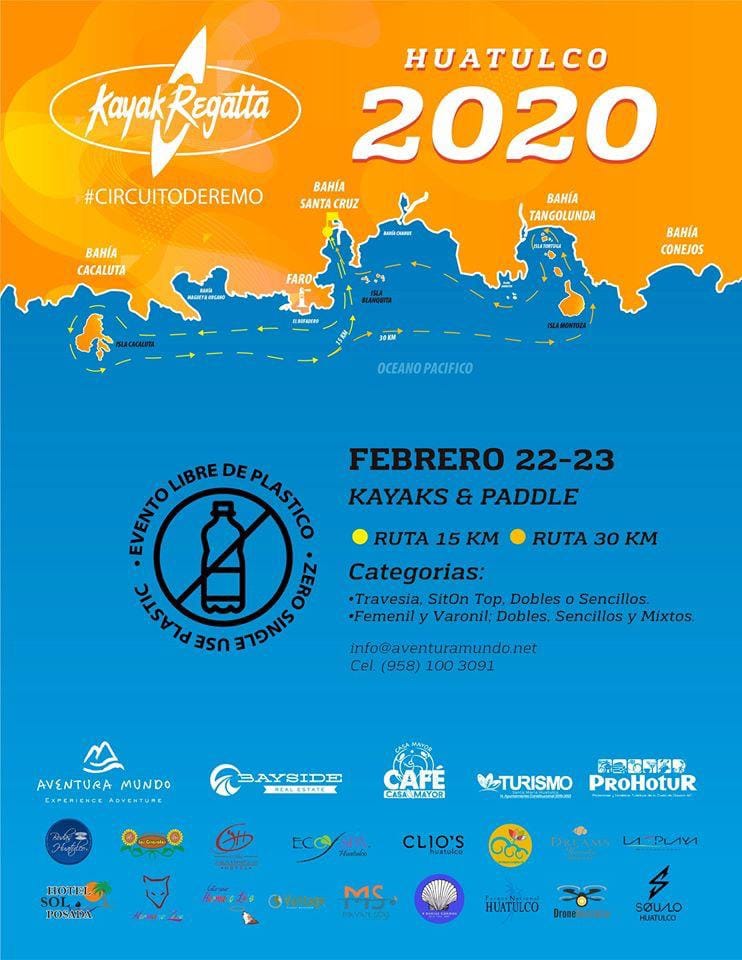 Segunda edición de la Regatta de kayak & Paddle en Huatulco!
30 y 15 km serán las opciones para navegar en este hermoso lugar. participa o ven apoyar a los atletas.
Fecha: 23 de febrero del 2020
Punto de salida: Playa de Santa Cruz
Horario: 7 am para los de 30 km y 8 am para los de 15 km
Come and spend your morning at Santa Cruz beach cheering on the athletes or if you're feeling adventurous you can sign up for either the 15km or 30km route.
When: Sunday February 23rd, 2020
Start point: Santa Cruz Beach @ 'La Playa' Restaurant
Time: 7am for the 30km race and 8:00am for the15km race
Inscripciones:
Cell 958 100 3091 con Heriberto Sánchez Guzmán,
Oficina (958) 58 101 97 Aventura Mundo
Email heriberto@aventuramundo.net